BIPS launches a new fundraising campaign on the occasion of its 60th Anniversary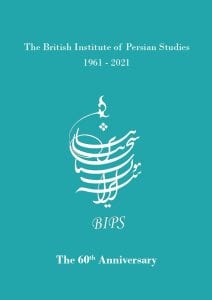 Since its foundation in 1961, BIPS has played an important role in championing knowledge and understanding of Iran and the Persianate world. BIPS's activities and objectives are supported currently by a small working budget that comes from The British Academy. To achieve its short-term and long-term objectives, BIPS is also reliant on the support of its members and others sharing their interest in Persian culture.
To celebrate its 60th Anniversary, BIPS is launching a programme of ambitious projects over the next three years as well as a fundraising campaign to support these various initiatives. Members and supporters of BIPS can find information about these projects and how to support them in the Anniversary Brochure.
---
Above: Garden Gathering, 1640–50. Rogers Fund, 1903. Accession Number: 03.9c, MET Museum