Our hostel accommodation is only available to BIPS members. Please ensure that you have become a member and paid your membership subscription(s) for the year before applying for accommodation. You can do this online or by emailing the Executive Officer for more information.
Accommodation at the BIPS hostel is for researchers and students and provides them with an affordable room in Tehran with access to the BIPS library and gardens. All the rooms are single rooms with shared bathrooms. You must arrange your stay in advance by emailing the Executive Officer. You must pay for your stay in full, in Iranian Rial, on arrival. We can arrange for you to be collected from the airport by taxi if required.
PLEASE NOTE: The hostel is located in the British Embassy compound, but we do not enjoy diplomatic immunity. All residents staying at the Tehran Institute must adhere to the hostel rules concerning visitors and general behaviour. Conduct incompatible with BIPS's status as an academic institution in the Islamic Republic of Iran may result in your being asked to leave. There will be no refunds. A warning may be given but this is not obligatory.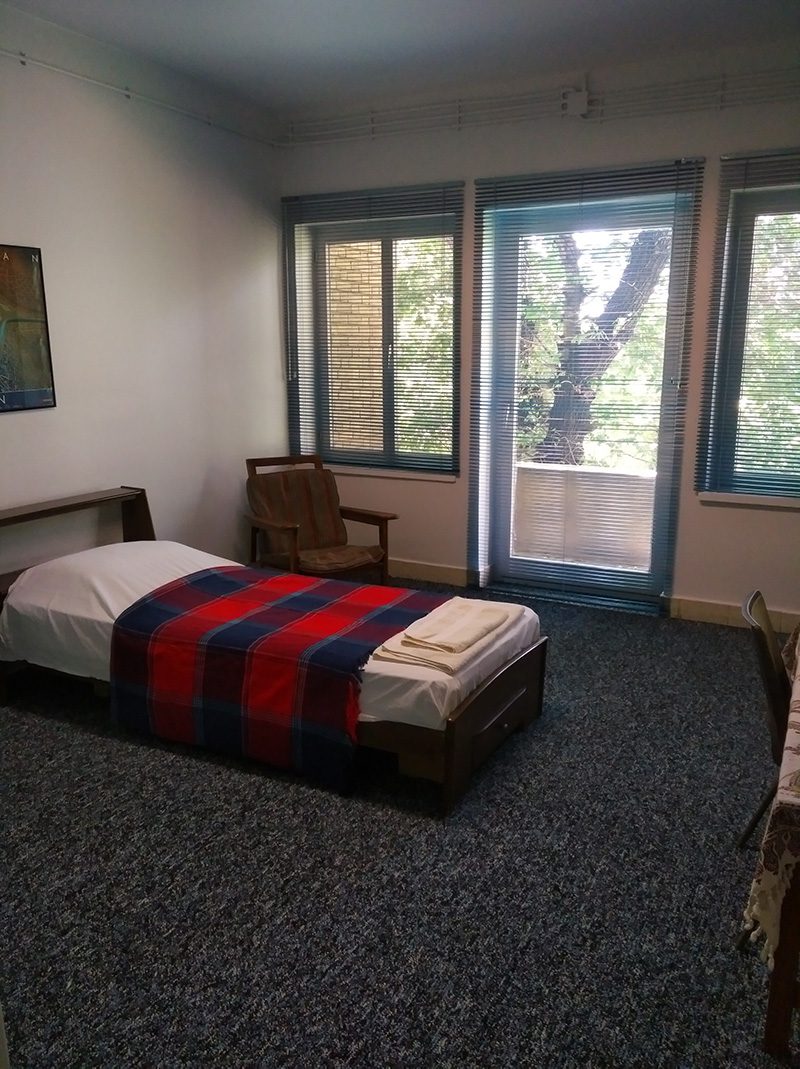 PLANNING YOUR STAY
Please contact the Executive Officer (bips@britac.ac.uk) with the dates you wish to stay. She will then check availability and confirm that there is room for you on the dates you need and confirm the price in Iranian Rial. The price will be the equivalent of £20 per night for full members and £15 per night for student members, payable locally in Iranian Rial on arrival.
Please download, print & sign and send to the Executive Officer (bips@britac.ac.uk) the Conditions of Hostel Use form. You must read this carefully as your signature indicates that you have understood all the conditions of your stay and that you agree to abide by them.
Once this form is received the Executive Officer will liase between you and local staff in Tehran as to arrival time/collection form the airport.