Studies in the History and Culture of the Persianate World
Reflecting the British Institute of Persian Studies' role in stimulating and promoting research into all aspects of Persian and Iranian Studies, the BIPS Persian Studies series exists to provide an outlet for the work conducted in this field and welcomes proposals for book length publications in the form of research monographs, conference proceedings or other edited volumes. The series is particularly ready to serve as a vehicle for publishing research undertaken with the support and sponsorship of BIPS and arising out of one of its research programmes.
The series is produced by Bloomsbury/I.B. Tauris in partnership with BIPS. The series editor is Professor Andrew Peacock (University of St Andrews), who is joined on the editorial board by Dr Paul Losensky (Indiana) and Professor Gabrielle van den Berg (Leiden).
Forthcoming publications in the series include Nahid Assemi's Piety and Politics in Qajar Iran: The Takkiyya Mu'avin al-Mulk in Kermanshah, an innovative art historical study of an important Qajar architectural monument. In addition, a volume edited by Saeed Talajooy comprises a collection of essays on the Iranian playwright and cinematographer Bahram Beyzaie, entitled The Plays and Films of Bahram Beyzaie: Origins, Forms and Functions.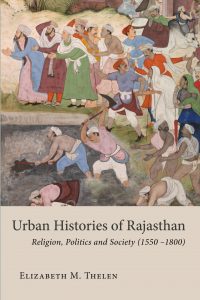 Submitting a proposal for consideration
In the first instance, a PROPOSAL FORM should be completed with all the available details of a proposal for publication and sent electronically to the Series Editor, Professor Andrew Peacock (acsp@st-andrews.ac.uk).The final volume must conform to BIPS SUBMISSION GUIDELINES.
Any general enquiries about the Series should be addressed to the Series Editor, Professor Andrew Peacock (acsp@st-andrews.ac.uk).
Titles in the BIPS Persian Studies Series
Related Documents