Persian Poetry on the High Seas: Migration and the Making of an Early Modern World Literature
with James White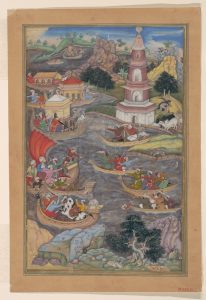 Over the course of the seventeenth century, many hundreds of professional poets active in Persian travelled across the western Indian Ocean, moving between Safavid Iran, Mughal North India, the sultanates of the Deccan Plateau, Qasimi Yemen and Ottoman-controlled North Arabia. Wherever they journeyed, these writers managed to form bonds with the people that they encountered by composing and sharing poetry. In this talk, I unpack why Persian poetry was such a successful tool for creating communities of shared interests and explore the impact of literary networks on the formation of shared political cultures.
About the speaker: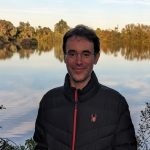 James White studies late medieval and early modern Iran from a transregional perspective, examining how writers and their patrons used shared sets of cultural concepts to construct what scholars now call the Persianate World. His recent book, Persian and Arabic Literary Communities in the Seventeenth Century, explores the agency of early modern writers who migrated between Iran, India and the Arabian Peninsula, forming a consciously globalising literary culture. He is currently Departmental Lecturer of Persian Studies at Oxford University, and previously held research and teaching roles at Cambridge, Oxford and FU Berlin.
---
To the left and above: "Alexander Fights a Sea Battle", Folio from a Khamsa (Quintet) of Amir Khusrau Dihlavi. Metropolitan Museum of Art, 13.228.32.