Inverting the Pyramid: Antinomianism as the Norm in the Second Safavid Century
by Professor Andrew Newman
Inverting the Pyramid: Antinomianism as the Norm in the Second Safavid Century
Chair: Prof. Charles Melville, BIPS President
In his The Economy of Safavid Persia (Wiesbaden, 2000, 2-9, 12f) Willem Floor suggests that across the 17th century 85-90% of Iran's population, never higher than nine million in total, was rural. Based on Floor's subsequent discussion on Iran's myriad linguistic, ethnic and religious differences, Persian arguably was not the realm's majority language or spoken by the plurality. The period's Persian and/or Arabic secular and religious texts, on which academics focus, were produced by urban literate elites mainly for other, also mainly urban, minority literate elements. The urban and rural illiterate, the majority anywhere in the pre-modern world, left no written records, making their 'voices' difficult to recover. Recently published studies of 17th century religious texts 'read against the grain' offer insights into some of those 'voices' and bespeak interests and agendas very different to those of the scholarly elite.
About the Speaker:
Professor Andrew Newman holds a BA in History, summa cum laude, from Dartmouth College, New Hampshire, USA, and an MA and PhD in Islamic Studies from the University of California, Los Angeles, USA. He joined IMES in 1996, having been a Research Fellow at both the Wellcome Unit for the History of Medicine, Oxford and Green College, Oxford, whilst researching topics in the history of Islamic medicine.
---
Watch the video on our YouTube channel.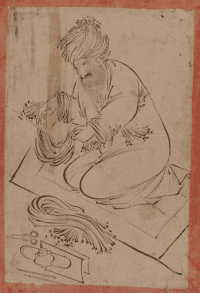 {"autoplay":"true","autoplay_speed":"3000","speed":"300","arrows":"true","dots":"true","rtl":"false"}