Reflections on Pahlavi Iran: Roundtable on 60th anniversary of BIPS
by Ali Ansari, Evaleila Pesaran, Robert Steele, chaired by Shabnam Holliday
Reflections on Pahlavi Iran: Roundtable on 60th anniversary of BIPS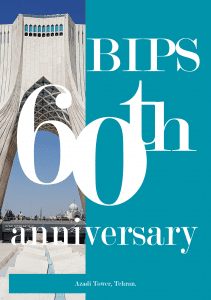 Based on their own research on Pahlavi Iran, Professor Ali Ansari, Dr Evaleila Pesaran and Dr Robert Steele reflected on the dynamics in Iran around the time of the establishment of the British Institute of Persian Studies.
The discussion was moderated by Dr Shabnam Holliday.
For more information about the 60th Anniversary, visit the Anniversary page.
About the speakers: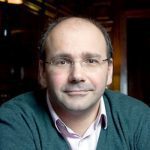 Ali Ansari, PhD (SOAS), FRAS, FRSE, served as BIPS President from 2013-2017.
He is Professor of Iranian History and the Founding Director of the Institute for Iranian Studies, University of St Andrews, Member of the Academic Council at Iran Heritage Foundation, and Senior Associate Fellow of the Royal United Services Institute.
He has written more than five books and his research interests include the development of the state in Iran; historiography, ideology, myth and nationalism; social and intellectual history; and Iran's relations with the West.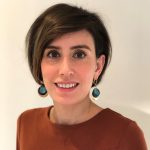 Evaleila Pesaran is a Fellow and Lecturer in Politics and International Relations at Murray Edwards College, University of Cambridge.
She is the author of Iran's Struggle for Economic Independence: Reform and Counter-Reform in the Post-Revolutionary Era (Routledge, 2011). Dr Pesaran is interested in international hierarchies and the impacts of foreign economic involvement in the Global South, with a particular focus on Iran.
Her current research project focusses on the place of oil in Iran's international relations, looking at both the pre- and the post-revolutionary periods.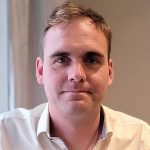 Robert Steele is a Postdoctoral Fellow in Modern Iranian History in the Department of Near Eastern Languages and Cultures at the University of California, Los Angeles.
He holds a PhD from the University of Exeter's School of Arab and Islamic Studies, completed under the supervision of Michael Axworthy, and an MPhil from the University of Manchester. His first book, titled The Shah's Imperial Celebrations of 1971: Nationalism, Culture and Politics in Late Pahlavi Iran, was published by I.B. Tauris in 2020.
His current research project explores the political and cultural connections between Iran and Sub-Saharan Africa during the Pahlavi period.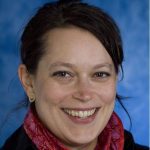 Shabnam Holliday is Associate Professor in International Relations at the University of Plymouth. She completed her PhD on Iranian national identity discourses (2008) at the Institute of Arab and Islamic Studies, University of Exeter, under the supervision of Professor Ali Ansari and Professor Nadje al-Ali. She was awarded the six-month Residential Post-doctoral BIPS fellowship in 2007/8. In 2014, she was a Visiting Fellow at the Centre for Political Thought, University of Exeter.
Her publications include Defining Iran: Politics of Resistance (Routledge, 2011) and 'Populism, the International and Methodological Nationalism: Global Order and the Iran–Israel Nexus', Political Studies, 2020. She is the co-editor (with Philip Leech) of Political Identities and Popular Uprisings in the Middle East (Rowman and Littlefield International, 2016).
---
Watch the video on our Anniversary page and YouTube channel.